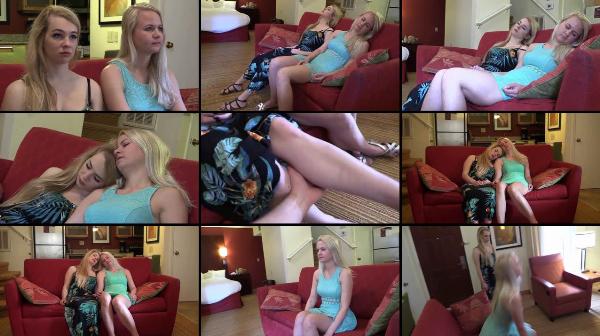 This clip is 1 hour and 29 minutes, of which it does NOT contain any nudity.
This is Alisa's first training session. She has never been trained before, but was curious and open-minded about the experience! Lily, of course, has been trained multiple times before.
The girls are slowly dropped into a deeply relaxed state by the hypnotist's voice. After the obedience training, the girls each get to take turns hypnotizing and controlling the other as well! There is also a segment where control of the girls is given over to myself, in which each girl demonstrates their mindless obedience by becoming sleepwalkers, repeating mantras, and Alisa is ordered to kneel before her master while fixated on a pocket watch. Throughout the session, the girls are awakened several times to talk and get their feedback and reactions to how they feel as the session carries on.
After the session, all hypnotic triggers are removed, and both girls are brought completely out of hypnosis and they all briefly discuss the session in a close out interview.