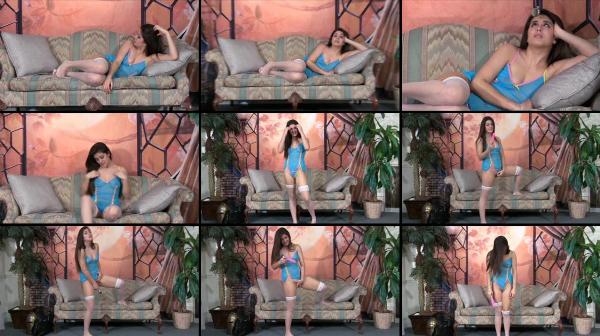 I was born to obey my….
Natalie, who still believes to be my girlfriends roommate, wakes up with no recollection of what just happened. No surprise, she seems a bit confused when I mention that frequently hypnotize my girlfriend, which btw is the only reason that I guy like me ended up with a beauty like her. Oh well, what can I say, somehow she agrees (sort of) to look at the beautiful pocket watch I am holding up right in her face.
Her pretty eyes slowly straighten out and go dim and from on, all she wants is to obey. Let's see how much fun we can have with our cute and very sexy little Play-Doll which loves to dance, shake her booty, give blow jobs and who's favorite toy is the vibrator. Needles to say, before we let her wind down she has to masturbate while seductively sucking on the vibrator and….