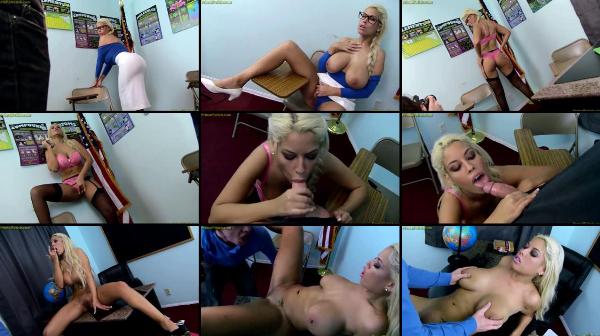 Primal's Fantasies – Bridgette B – The Photography Student
The Photography Teacher would be the one to take the faculty year book pictures. But, Rion has come to have suspicions about Mr Master's favorite camera. Miss B is one of the strictest teachers in school, and normally Rion would NOT want to try to ask her to do anything. But the boy decides that if he can at least convince her that he is supposed to take the year book photos…well maybe he will see if his suspicions about the camera are true
Once Rion sees how the camera works he decides not to push his luck, but he has to come back the next day and see if his suggestion to Miss B comes true. When it does the student decides to see how far he can go each time he comes back.
Mary poses and plays with herself.
The video contains Bridgette B in some Sexy Lingerie where she plays with herself, and a nice blowjob scene. The video also has a nice scene where she gets fucked by her student on her table.