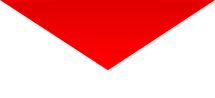 Haley Quince, psychiatrist by day, J.I.S.M. girl Jesterina by night…
…runs a clinic that tries to rehabilitate super villians. When she's not out kicking aforementioned villains' asses that is.
Dr. Steele employs the Funster to put an end to her do-gooding shenanigans.
He uses his flashing "funpen" to beguile her…
…and that's when the real fun begins.
Finally, he brings her back to his "fun house", where her transformation to evil, horny superslut is complete.
The beautiful Lexi Belle gives a spot on performance as Jesterina.
And she looks great in those pantyhose as well!
Running time: 56 minutes including an epic behind the scenes portion