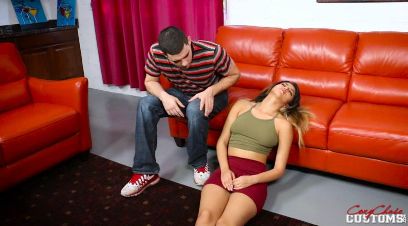 0 Views9 Comments0 Likes
Sophia has been watching videos online, producers are paying big bucks for actresses that can go limp. I just want to be the best Sophia tells her friend. So I took a bunch of sleeping pills He doesn...
0 Views0 Comments0 Likes
Part One Rion is set to go away to college, but he doesn't feel ready to date college girls. The fact is that he has been so in lust with his mom that he hasn't dated much at all. He blames her for ...