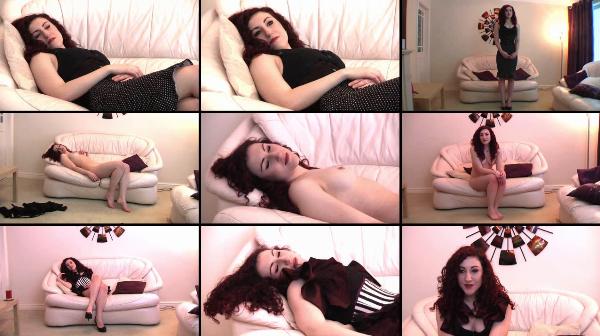 A fantastic shoot in every possible way with one of the most beautiful girls I've ever had the pleasure of working with! Huzzah!
Adeline was everything you could ask for in a subject: Gorgeous, intelligent, articulate, sexy… and pretty darn submissive! (There are lots of nice dreamy "Yes Sir's" and "Yes Masters" within trance in this one.) She also had a really attractive vintage looking style in all her modelling pics, so I asked her to dress in a way that best reflected that side of her.
She'd listened to my test mp3 before the session and had had her boyfriend try some a hypnotic slave trigger out on her. Apparently she'd done everything he requested… not that she went into too many details. (I'd have probably felt like more of a perve than usual for asking
Personal highlights were seeing just how submissive Adeline became within hypnosis, and how much she was willing to do once under. Personally I hadn't expected her to be more than happy to carry out the sex doll suggestion… not that sex doll Adeline was actually put to use… but well… everything was very much on display. She also makes a very nice mindless puppet, a *great* human ornament and a very funny drunk.
This was our first shoot from our new place, so I hope you like the decor. I spent ages trying to find a suitably hypnotic piece of wall art that *hinted* at the possibility of hypnosis without outright waving it in the faces of friends and neighbours.