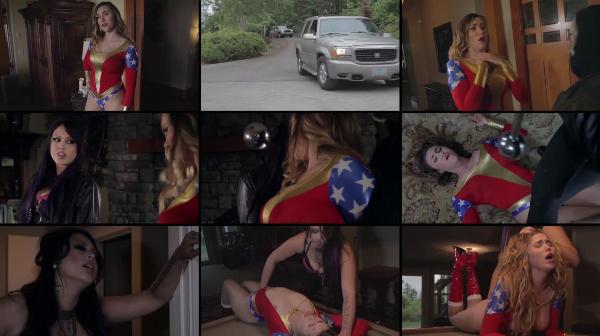 Heroines of F.U.R.Y – Secret Heroine Films
Lady Victory is back! After nearly surviving the battle between her and the deadly Spyder, Lady Victory has had a few months of peace. Upgrading her suit and power source, she believes that nothing can stop her. But that over preparation has made her cocky and blind. Little does she know, a secret evil agency has been watching and studying her every move. Waiting for the perfect moment to strike, at her very home. Lady Victory will face the ultimate test, fighting without her power suit, battling countless goons and facing the most powerful villainess that she has ever encountered. Part one of a three part series. Focusing on different super powered heroines and leading into the ultimate war between good and evil.
Video contains:
Costume play, Fighting, forced orgasms, groping, costume destruction, lesbian sex acts and chloroform use.