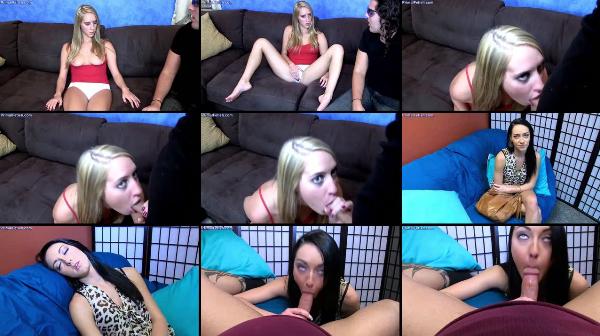 Primal Fetish – 2 for 1 Cadence Lux and Sabrina Banks
This is a 2 part clip.
Part 1.
Cadence is hanging out, somehow managing to be still be stuck up while just sitting around the house. Russell comes in to show her his new sunglasses, but looking into them seems to have a very powerful effect on Cadence's state of mind…
He then proceeds to put her under trance. Giving her commands and suggestions, programming her future fun. First he plays with her naked breasts, then has her play with herself under trance. Then he has her give him a blowjob.
Part 2.
Sabrina comes over to meet with my sister, but she isn't home yet. It seems like a good opportunity to show Sabrina what I have been studying. I put her under hypnosis and have her give me a blowjob like she does to her friends.