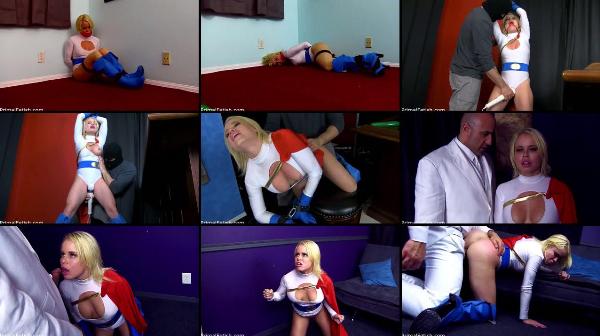 Part 1 – Power Gurl Catches a common thug trying to rob one of Lex Luthur's secret offices. She discovers it wasn't the evil billionaires gold or jewels the thief was after, but kryptonite, which the thief uses to weaken her and bind her up.
Part 2 – Power Gurl has tracked down the thief that left her bound next to a lethal amount of kryptonite. She still wants to know what the thug know about Luthor, but the thief has other plans. The thief takes advantage of Power Gurl in her weakened state, binding her up, bringing her to orgasm, forcing himself inside of her and making her suck his cock.
Part 3 – Power Gurl decides to confront Lex Luthur directly, but, she finds herself helplessly under Luthor's Mental Domination when he uses his newest invention against her. With the use of Lex's mind control he orders Power Gurl to masturbate in front of him. Later he orders her to suck his cock, fucks her forcefully, and makes her accept his powerful seed onto her pretty heroine face.