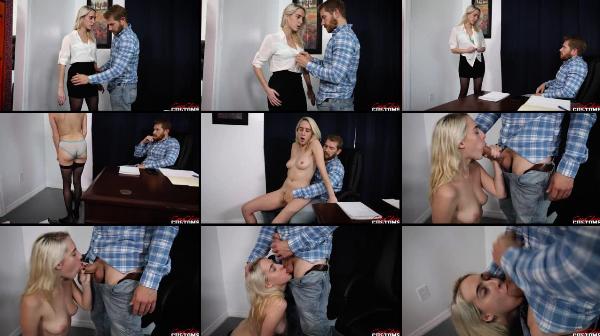 Scene One: Working her boss hard
Candence is the best secretary he's ever had, completing all her work in record time. She's very good at her job except that she's so distractedly hot that her boss can't stop thinking about her. He needs to fire her or fuck her but she's too competent to fire and wont fuck him, so what's a boss to do? Pulling up an experimental app on his phone he tries one last thing…
Cadence freezes, unable to move, unable to speak. Her boss gets close to her and runs his hands over her. He pulls down her skirt and unfreezes her to watch her reaction. oh sh*t that's embarrassing She says quickly pulling up her skirt. He freezes her again and opens her shirt, playing with her breasts before unfreezing. Oh my god, I'm so sorry about this She says dressing.
Strip for me and do a dance He commands. Cadence has no thoughts in her head, doing as she's told. She gives her boss the show of a lifetime letting him touch her as she grinds on his lap. The program wares off and she wakes in shock and horror. What's going on! She yells as he freezes the helpless secretary.
Scene Two: Corporate whore
Suck my cock He commands her. The only thought she has is to serve and worship him. Cadence gets to her knees and sucks like an empty headed bimbo slut. Sucking his cock all the way down and gobbling his balls she attacks him with her mouth. Completely lost in the need to make him cum only the tiny thought in the back of her mind tells her that this is wrong.
He cums his big load all over her smiling robot face, pleasure flowing through her at completing her program. What the fuck! She yells, waking from her robot state. Is that fucking cum on my face! I'm going to HR! She grabs her clothes and does the walk of shame through the office.
Category: FEMALE TRAINING
Related Categories: DOLL FETISH, MILF, FREEZE, ROBOTS