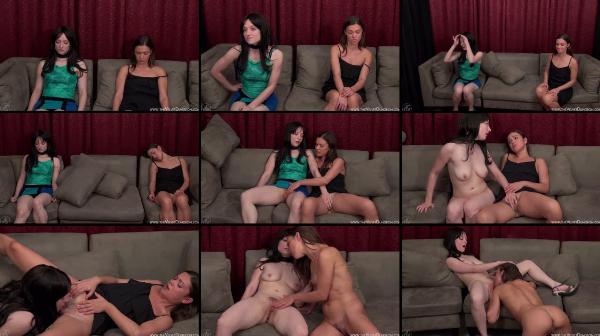 The Velvet Dungeon – Alyssa Reece and Sophia Fox – Hypnotic Orgasm Slaves
For a very special session I welcome two of my most requested subjects, Alyssa Reece and Sophia Fox to be hypnotized together.
The first suggestion I give them is to alternate between hating and loving each other each time I ring a bell. This turns out to both hilarious and very sexy. When they like each other they REALLY like each other and when they hate each other their bitchy antics are a sight to see.
Next I hypnotize them each to be obsessed with giving the other an orgasm. However, the first one to come will instantly become the other's slave, obeying her every command with and obedient "yes, Mistress." Of course, if the Mistress gets greedy and orders her slave to pleasure her, an orgasm will reverse their roles. You have to see what happens when I awaken them after this.
This session is packed with a lot of very sexy duo action. You really don't want to miss it