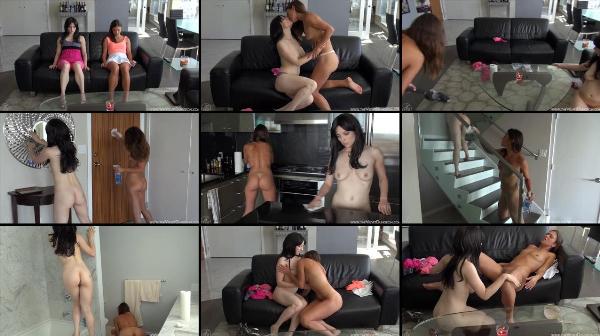 I have Sophia Fox and Alyssa Reece back for another visit and hypnosis session. It's hard to keep those two apart. Today I have an ulterior motive, the place has become a real mess.
I put them under and give them a special program to become obedient, mindless robots the moment they kiss each other when they are both naked. I also give them a suggestion to feel horny and very attracted to each other. Then I awake them and let my plan unfold.
In no time they are making out and undressing each other and once naked, they kiss, and instantly go blank. Now that they are naked and under my control I put them to work cleaning around the house.
After a enjoying the show of their beautiful bodies under my command for a while I bring them back to the living room, make them forget everything and resume making out. After an intense oral sex session they have no idea they were my robot house maids.