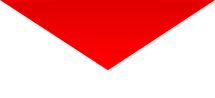 Jada is back to be mesmerized again and I'm ready to start working on her slave programming. I first test the programming I gave her last session by using her slave trigger, "royal flush". She blurts out "your wish is my command, Master" and when I command her to stand up she says "Yes, Master" and obeys. I order her to flash me and even that she cannot resist.
I use her trance word "marigold" and entrance her easily. When she is in a trance, I reinforce her slave programming and remind her that obedience is pleasurable. Then I wake her and use her slave trigger. Once again she is confused by the words she is blurting out and her body acting out of her control.
I order her to remove her clothes and start touching herself. She can't resist my commands or the intense pleasure it makes her feel to be enslaved. Then I direct her to the glass dildo I have hidden in the couch. She's reluctant of course but can't resist my commands.
I make her lick and suck the dildo then I command her to start using it on herself. Her pussy is quickly soaked as she gets turned. She tries to fight but an intense orgasm hits her. Afterwards I have her remove the toy from her soaked pussy and get dressed. Then I put her in a trance. I reinforce her slave programming and erase all memory of what happened then I wake her.
She awakes refreshed and doesn't even notice the glass dildo sitting next to her.
Cute little Jada really gets in to this hot session.
Category: FEMALE TRAINING
Related Categories: MESMERIZE, ROBOTS, WOMAN FOLLOWING ORDERS, SUBMISSIVE SLUTS, EROTIC MAGIC