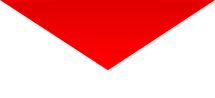 Three hot girls are entranced and made to strip and embarrass themselves in this extremely hot title.
Two of the hottest adult stars ever give excellent performances (and look gorgeous!) in this fun story. Ambers boss wants her to learn a new computer program and tells her to put on headphones and watch the computer screen closely. But, the images on the monitor and the voice on the headphones send Amber into a deep trance. The boss then orders her to show him her breasts, to pull up her skirt and to model for him. He then orders her to go get her friend Penny and show her the computer. While Amber sits mesmerized behind her, Penny puts on the headphones and is soon in a trance herself. She too is ordered to model by the boss. He takes things a little further with Penny, ordering her to become a vicious tiger. Penny jumps up on the desk and plays a very convincing wild animal. Things get really hot when he tells the girls to make out with each other. They do as he commands and passionately fondle each others bodies and breasts. Later, the girls are commanded to walk like zombies out of the office. They end up at the bosses home where they are compelled to strip to their sexy bras and panties and model for him some more. The boss gets creative and commands the girls to become chickens, then fighting dogs. They do so without hesitation. They are ordered to become paranoid and terrified of everything. They cower on the couch, holding each other for comfort. Then, they are made to think they are bitchy girls and they fight with each other. At the command of the lecherous boss, the two friends are made to strip nude. They model some more and then fondle each others exquisite bodies again. Next, they dress in French Maid outfits, which look great on them, and do housework for the boss! Later, they are commanded to strip out of the costumes and into some sexy night clothes. The boss orders them to become wildly attracted to each other and the scene ends as the two hotties rub their luscious bodies together.
In the second story, hottie Sinn Sage is staying over at her brother-in-laws house. She makes the mistake of telling him that she is about to inherit some money from her uncle. The evil brother-in-law uses a flashing light and his calm, reassuring voice to put Sinn in a trance. While she is in a deep, glassy-eyed trance, he orders her to strip and model for him. She peels off her clothes and poses her hot body very sensuously. Then, he commands her to say some nasty things about her uncle which he records on tape. Sinn is then made to dress again and is brought out of the trance remembering nothing.
The outtakes include some bloopers as well as shots of the glassy-eyed girls and some zombie walking. 67 minutes.