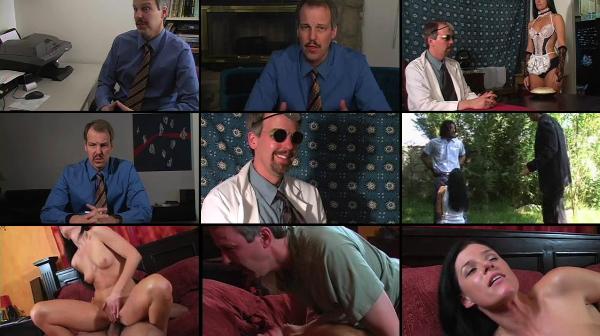 That's Steve appearing as both Dr. Mesmer, and as Steve, the henpecked husband of a terminally lazy wife, played by the delectable India Summer
Through the wonders of mind control India is transformed from a parasitc, television addict into an obedient, hard working housewife.
But things go terribly wrong when the mailman accidentally uses the trigger phrase that turns her into a sexual dynamo.
Does Dr. Mesmer have something up his sleeve to reunite Steve and his wayward wife? Or now that she's gone black will she indeed never go back?
These questions and more will be answered in Mind Control Marriage Counsellor. Running time: 40 minutes including outtakes