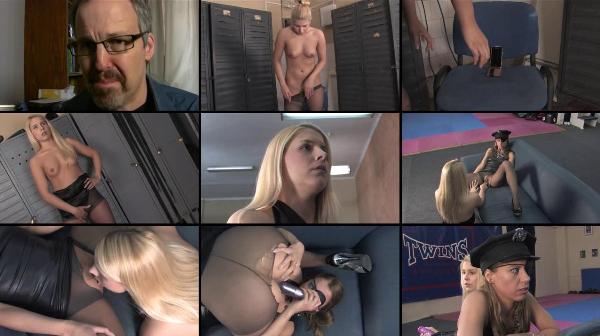 EroticTransformation – Supreme Commander of W.U.A.H.S – Nikky Thorne
This is the Supreme Commander of W.U.A.H.S. Not only did she try to have Steve killed (see H Project 5) but she's also ruining his H-product business.
Vowing revenge, Steve has tracked her to a secret training facility somewhere in Eastern Europe, where she trains her special agents.
Agent Smile is her favorite new recruit. Steve uses his new nanobot phone app to turn her into his obedient robot.
She in turn uses the app on the Supreme Commander, in spiral mode no less! With two pantyhose clad robots at Steve's whim, the fun begins.
Steve always says vengeange is a dish best served cold, as in a cold dildo up the ass.
Nikky Thorne stars as the Supreme Commander with Brandy Smile as her helpless cadet. Nanobots, pantyhose, the spiral effect: who could ask for anything more?