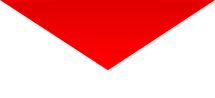 When last we left Marcus he had just had his way with his newly mindless wife, doing things to her he had never done before (see episode 9)
Since then, he has left her in the closet and gone sightseeing. That's when he receives an
unexpected and unwelcome visitor.
He catches her in the act, and history repeats itself.
With some help from Steve he soon has a new slave to punish as he sees fit.
And she fits nicely.
The moral of this story is crime doesn't pay.
Sophie Lynx gives an amazing fetish performance, that will make you believe in the Wand of Entrancement.