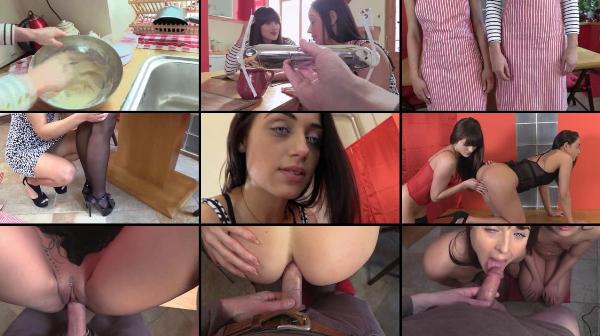 Steve is directing a new mainstream cooking show for cable, and he has his eyes on the pretty co-hostesses.
But they are not in the least bit interested. In fact, they think he is creepy.
But Steve has ways of making people like him….
…and each other…
…and his dick…
…and his dick up their tight assholes.
In show biz sometimes it's better to be liked than talented. You'll like Lydia Lust and Nomi Malone.
Steve sure did.
Scene description:
Scene includes some lesbian action before the male talent gets involved with a double BJ. Follows with missionary on both girls, anal doggy on both girls. Finishes with anal missionary and a facial.