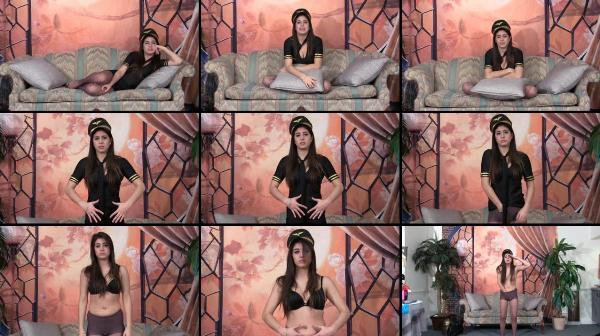 Did you get that at a garage sale
Natalie, a beautiful stewardess, believes to be my girlfriends roommate, comes home from a long flight and the last thing she wants to do, is to listen to my not too refined attempts to hit on her. No way she would ever agree to a threesome and she certainly has no idea what I mean by "the robot game" and the brainwave converter. In fact she makes fun of my new device.
Oh well that figures. What can I say, she changes her tune quickly when I actually use it on her and despite her struggle, she realizes her true identity, which is being a Robot. Besides stripping, mindlessly/robotic repeating orders, masturbating with or without being set (allowed) to orgasm, saluting and so on, she has learn to ask the right questions every time her master comes home. Some of those questions are, "please can I give you a BJ," or can I please change into a….