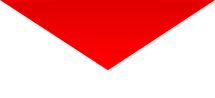 Our story begins at the home of the beautiful Daisy Marie, who is looking for a boyfriend online at a dating website. She begins chatting via webcam with Steve, who induces her by reciting mesmeric, romantic poetry. He orders her to change into a sexy pair of pantyhose and pleasure herself in front of the webcam. Then he commands her to give him her address so he can meet her in person.
Steve arrives bearing a gift, his latest H Product, a pair of hypnotic earrings activated by remote control. Daisy satisfies all of Steve's desires until the remote malfunctions and she pops in and out of her trance during sex. An incredible mc performance from the gorgeous Daisy makes this an episode not to be missed.
Running time: 48 minutes. With an additional 13 minutes of outtakes and behind the scenes footage.